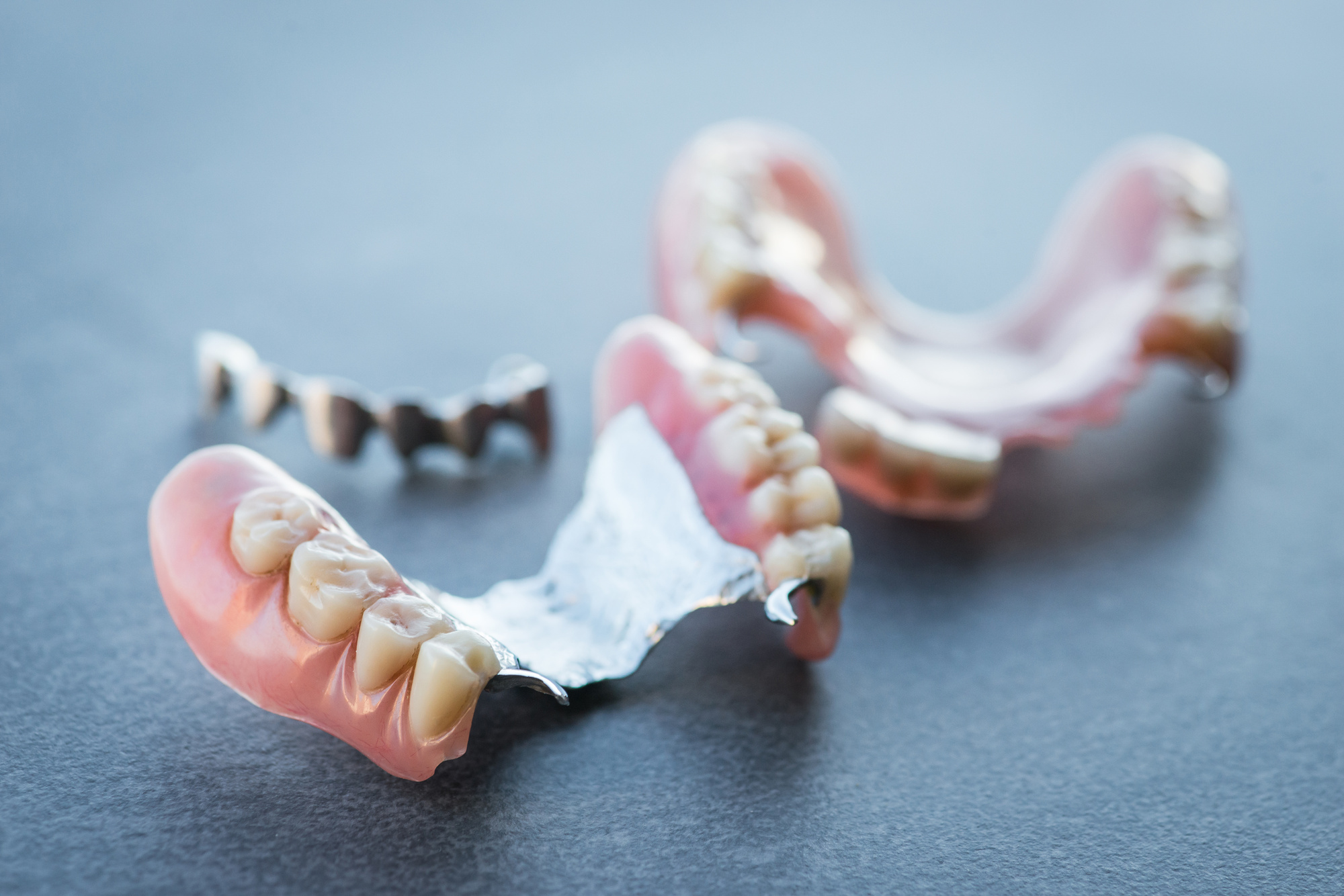 Studies have shown that when you flash those pearly whites, you look younger, thinner, and ultimately feel happier. Conversely, those who are ashamed about their smiles tend to smile less, impacting their overall happiness.
From psychology to dentistry, science suggests that having missing or unattractive teeth prevents you from living your best life.
If this sounds familiar, this guide is for you. So keep reading to learn more about cosmetic and implant dentistry and how they can give you a smile that will serve you, not hold you back.
What is Implant Dentistry?
Both cosmetic and implant dentistry can improve the aesthetics of your smile. A cosmetic dentist may offer such services as veneers, teeth whitening, as well as some teeth replacement options.
However, in addition to creating your ideal smile, implant dentistry also restores the form and function of your mouth.  This is because missing teeth are more than a cosmetic concern. Without a complete and healthy set of teeth, your speech is impacted, your diet and nutrition suffer, and you socialize less, contributing to overall lower quality of life.
An implant is like a prosthetic tooth, except, in this case, it's inserted directly into your jaw bone.
There are also several types of implant-supported prosthetics. For example, an implant may support one crown, or 5-6 can be placed for an implant-supported denture. Every mouth is unique, so your dentist will develop a treatment plan specific to your needs.
The Implant Process
There are several stages for the implant placement process and several parts to an implant. An implant consists of the
crown, or the part that looks like a tooth
the implant, which is what is placed in your gum and looks like a screw
and the abutment, which connects the two
The first stage then would be for your dentist to place the implant surgically. The goal is for the implant to completely integrate into the gum and bone as a sturdy replacement for a tooth root. Depending on the number of missing teeth, their location, and the quality of your bone, your doctor may or may not be able to place your crown on the same day as your implant.
Many people need an average of 3-4 months of healing time for the implant to become well-integrated and stable enough to bear the load of your replacement tooth. Then, finally, when it is ready, your doctor will permanently cement your new crown.
Post-Implant Placement Recovery
Many people have implants placed in the morning before they go to work. This illustrates how minimal recovery time is. While every mouth is different, you can expect your mouth to feel a little sore after your implant is placed.
Your doctor may suggest ice packs and over-the-counter pain relievers to help mitigate any discomfort. While you're healing, your doctor may advise you to avoid chewing on that side, smoking, drinking through straws, and kissing.
If pain or swelling has been improving, you can rest assured that it's trending in the right direction. However, if you find that it's worse or accompanied by a fever, you should contact your dentist immediately.
Implant Aftercare
You should treat your implants like you would treat your natural teeth. That means, yes, bite into apples, chew gum, and eat steak to your heart's content.
However, your natural teeth are capable of breaking and failing, and so too are your implants. So, no more using your teeth as a tool belt (to hold screws), a bottle opener, or a nail clipper because porcelain chips as well as enamel.
Remember, professional dental care is still essential; anything that contributed to your tooth loss can contribute to the loss of your implant. To prevent implant failure, you must practice diligent oral hygiene and visit your dentist for a checkup and professional cleaning as often as they recommend.
Why Choose Dental Implants
Besides your natural teeth, dental implants are the next best thing. They feel and act like your other teeth. Moreover, they are indistinguishable from your natural teeth so that your smile is seamless. Similar to cosmetic dentistry, your dentist will work with you to find the perfect color for your new tooth so that it blends perfectly with your others.
Unlike with a bridge, a dental implant does not require you to shave down healthy adjacent teeth to support a fake tooth in the middle. They are also superior to dentures or partials because dental implants are permanent and irremovable. Also, the loss of bone is halted with implants because it acts as the root of a tooth.
Are You a Candidate for Implant Dentistry?
The primary qualification for implant placement is to have adequate bone levels. This ensures that there is enough room for a secure implant. When a tooth is missing, the bony ridge in that area decreases over time.
Regardless, most people are great candidates for implant dentistry. To assess whether you are a good candidate, your dentist may require you to take a CT scan. This will evaluate your bone levels to see if enough depth and width are present to place an implant.
Don't worry if you've had missing teeth for some time. In this case, you may need grafting to rebuild your bone in that area.
Cosmetic and Implant Dentistry Changes Lives
At Seattle Specialty Dentistry, we offer restorative, cosmetic, and implant dentistry in Seattle, WA. So if you find yourself shying away from events or agonizing over what you can order in a restaurant, it may be time to make a positive change in your dental health.
With a beautiful and functioning new smile, you will feel ready to take on the world. When you're ready, contact us to schedule your free consultation.