"I was considering an extensive reconstruction, but my past experience was not very assuring. Advised to seek out a prosthodontist, I found Seattle Specialty Dentistry. They showed me how the procedure, professionalism and final result could be far superior. I'm extremely pleased with the results. To everyone at Seattle Specialty Dentistry, thank you very much." - Troy S.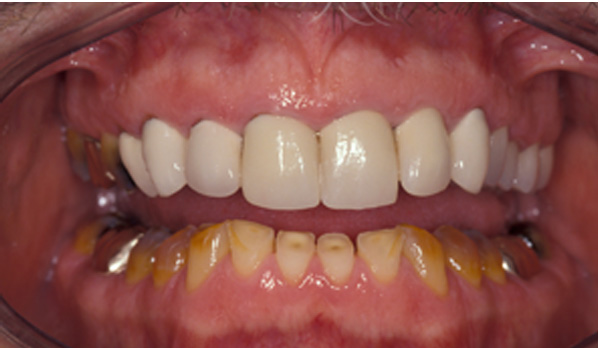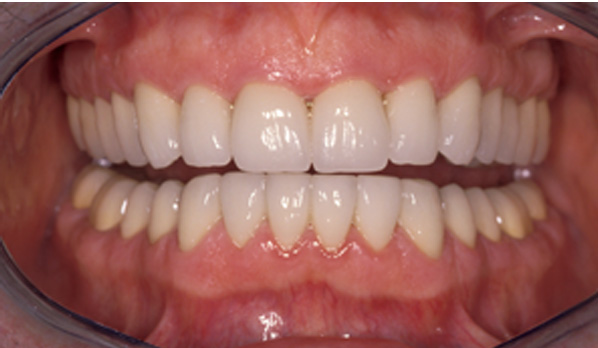 Troy's natural teeth were worn and stained, and his dental work was failing throughout his mouth.

Gum surgery evened out his smile and lengthened the appearance of his worn teeth. Then, crowns were placed on 28 teeth to restore his smile.