Though awards and accolades are nice, the best honors come from happy patients. Below you can see before and after photos, and read about what some of our patients have to say about their experience with Seattle Specialty Dentistry.

"I was hesitant to get the procedure, fearing that it wouldn't look natural. I'm glad I found Seattle Specialty Dentistry. I can't begin to express how happy I am with my new veneers. I get compliments on my smile all the time, and more importantly, no one can tell I had any work done!" - Yordanos T.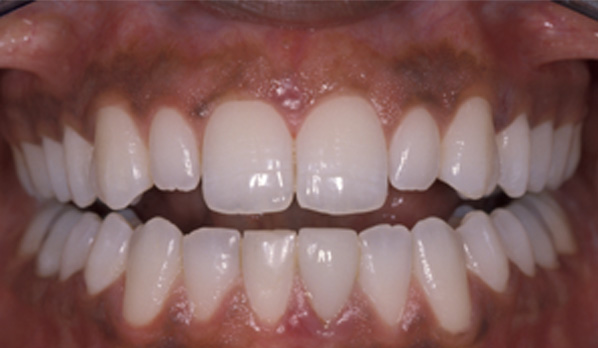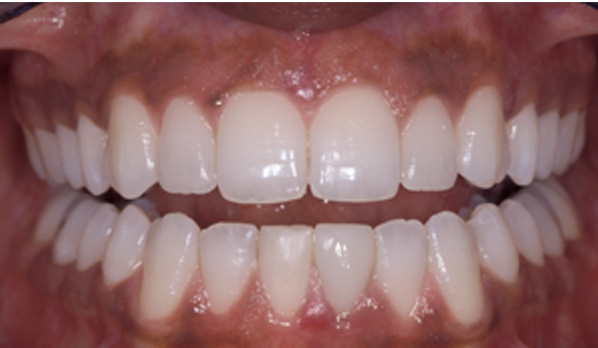 Yordanos wanted a quick cosmetic solution for her lateral incisors, which were much smaller than her other teeth.

Porcelain veneers improved the shape of the two teeth, creating a naturally perfect-looking smile in only two visits.

"I was considering an extensive reconstruction, but my past experience was not very assuring. Advised to seek out a prosthodontist, I found Seattle Specialty Dentistry. They showed me how the procedure, professionalism and final result could be far superior. I'm extremely pleased with the results. To everyone at Seattle Specialty Dentistry, thank you very much." - Troy S.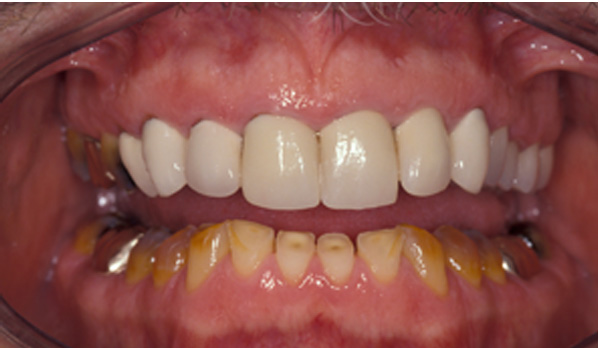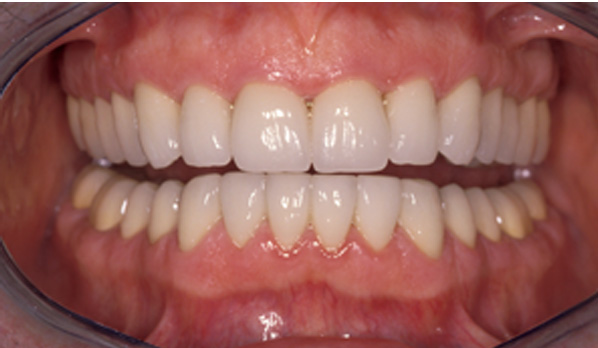 Troy's natural teeth were worn and stained, and his dental work was failing throughout his mouth.

Gum surgery evened out his smile and lengthened the appearance of his worn teeth. Then, crowns were placed on 28 teeth to restore his smile.

"I was blown away by the quality of workmanship, materials and supportive professional treatment at Seattle Specialty Dentistry. The outstanding results speak for themselves. I can't thank you enough for making such a positive impact in my life." - Stephen R.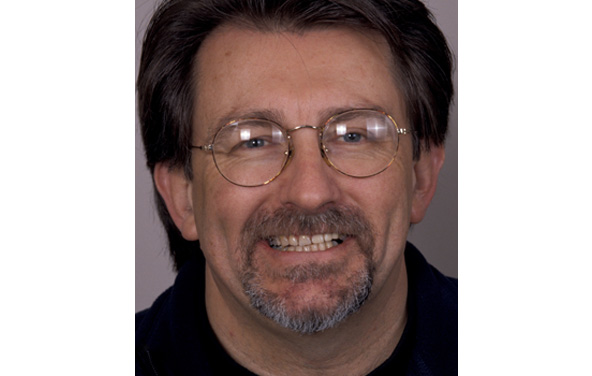 Sports injuries and a teeth-grinding habit deteriorated Stephen's teeth and bite.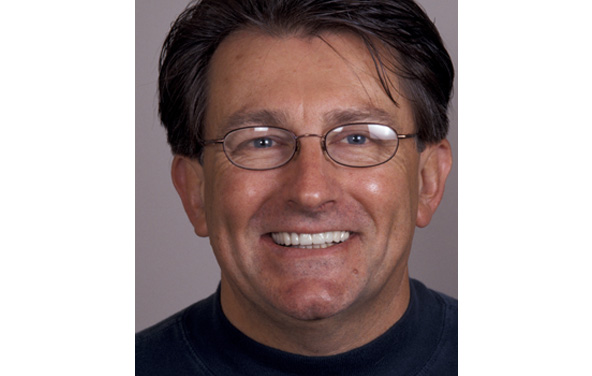 After a reconstruction using a combination of crowns and bridgework, followed by professional whitening, Stephen's teeth look and function beautifully.

"I needed a miracle performed. I had two missing front teeth and the others didn't look great. I got my miracle! It changed my life. I'm literally a new person. Thank you!" - Sharon B.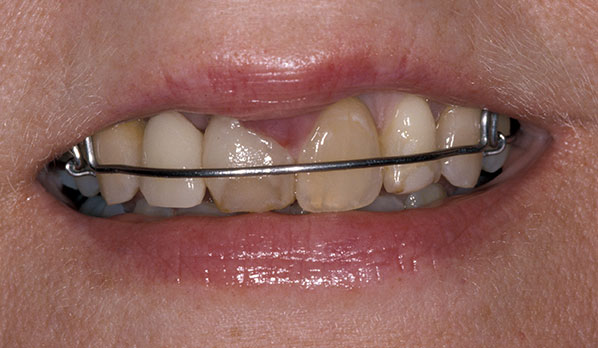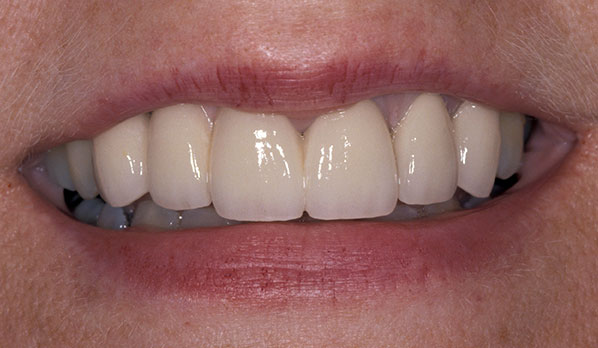 In addition to failing dental work, Sharon had stained and missing teeth, which detracted from her appearance.

Sharon's custom treatment plan included a bridge and crowns placed on her upper front teeth, completely revitalizing her smile.

"After losing my teeth, I thought I'd never smile again. Thank you and your wonderful staff for being talented surgeons and genuinely nice people. My smile and my confidence have been restored." - Josh S.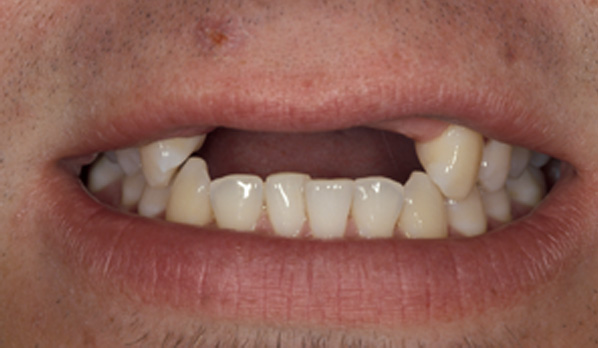 A car accident left Josh with four missing front teeth, and in need of a plan to restore the appearance and function of his smile.

Four implants and crowns replaced the missing teeth, giving Josh his old smile back. With this treatment plan, the adjacent natural teeth could remain intact and did not require drilling.

"For as long as I can remember, I have been embarrassed by my smile. The white spots and crooked teeth really stood out. Veneers were the best investment I've ever made, and I couldn't be happier." - Jodi G.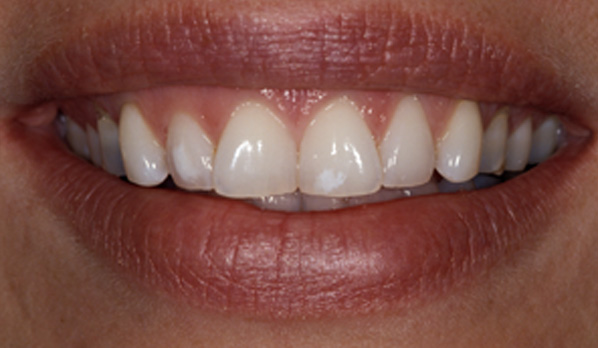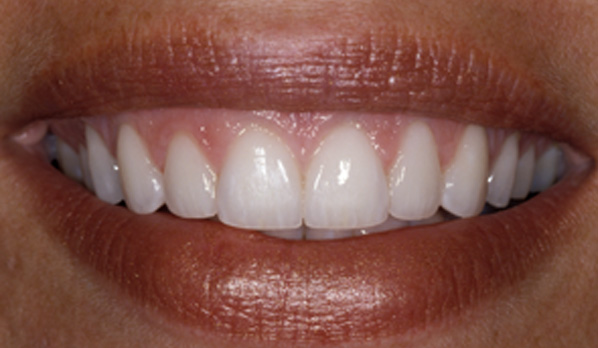 Jodi's teeth were worn, crowded and discolored, which made her unhappy with the look of her smile.

Eight porcelain veneers were placed on Jodi's front teeth, which gave her a whiter, more symmetrical smile in only two appointments.

"I just can't say enough about you and your wonderful staff. You all just make me feel good every time I'm in your office, but better yet, every morning when I see my smile in the mirror. Please feel free to pass on my name and phone number to anyone asking for a reference." - Gene F.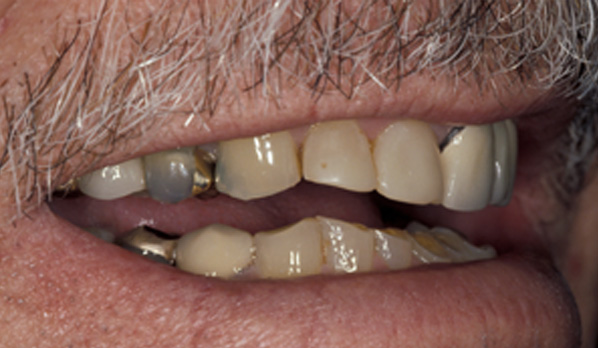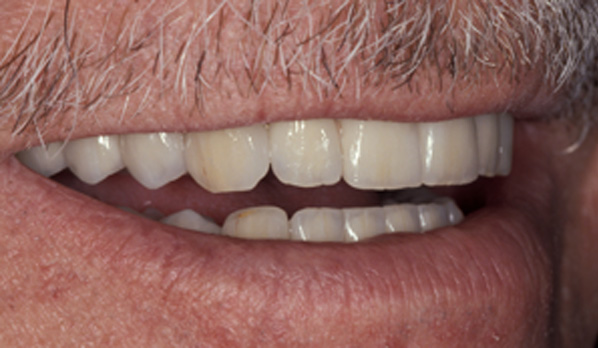 With failing restorations, discoloration and lower front teeth worn to the gum line, Gene's case was a complex one.

To open and straighten his bite, we placed crowns on each tooth, then performed gum lifts to lengthen the appearance of Gene's worn teeth, for a strong, natural-looking smile.

"A beautiful smile is a wonderful thing to share. Thank you so much. My teeth are just gorgeous!" - Elizabeth W.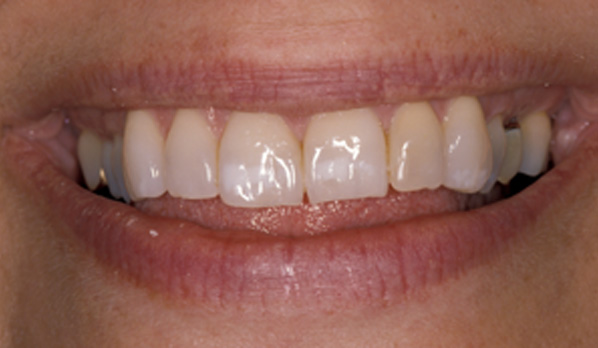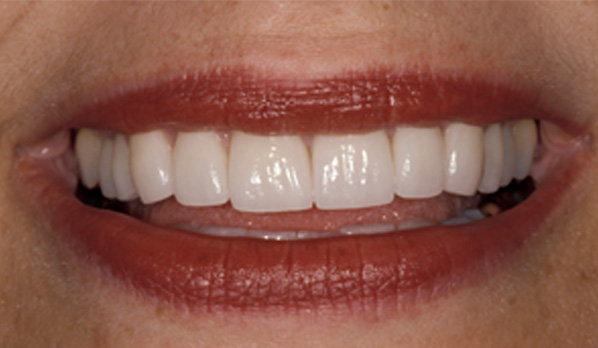 With discolored, worn and crooked teeth, Elizabeth also had some failing restorations, all of which were aging her smile.

In just two appointments, Elizabeth got the porcelain crowns and veneers that gave her a brighter, more youthful smile.

"I now have good reason to smile. My teeth are brighter and more attractive, and it only took two appointments. I've received many compliments and have been told I have a beautiful smile. Thank you!" - Elaine T.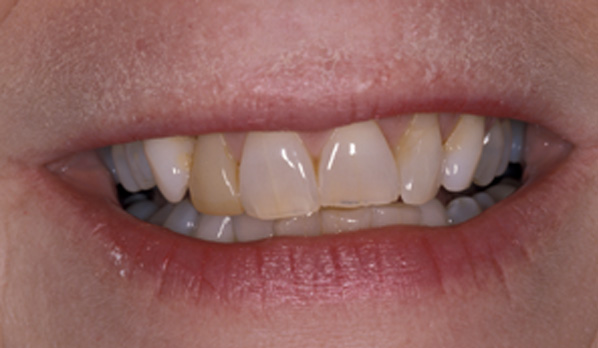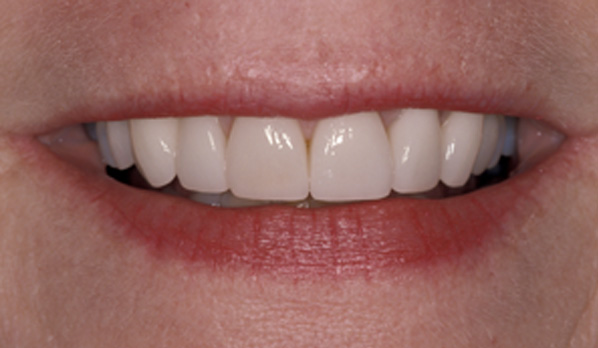 Because of crooked, chipped, worn and misaligned teeth, Elaine's smile wasn't looking or functioning at its best.

Quick, versatile veneers to the rescue! Eight were placed on her upper front teeth, giving her the strong, youthful smile she wanted.

"I showed them my high school photo, and they copied my smile to a T! Before the good work of Seattle Specialty Dentistry my face had started to sag. Now the shape of my face is just like it used to be, and my friends and family say I look more like me." - Carole M.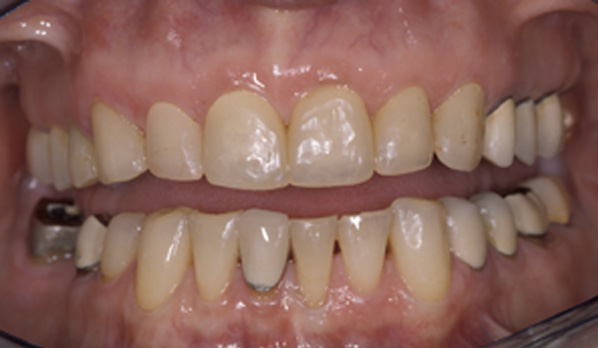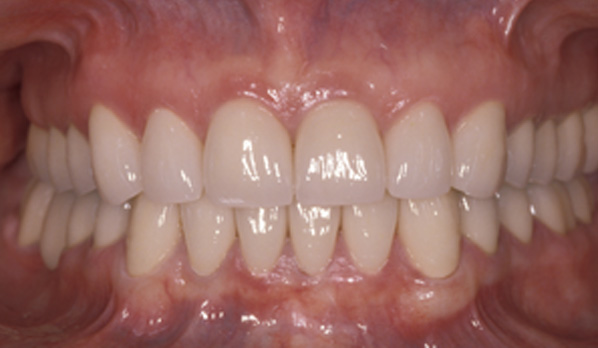 Worn teeth and restorations led to an over-closed bite, which caused Carole's face to lose height and fullness.

Using crowns, we opened Carole's bite and lengthened her profile, which dramatically improved her appearance and restored function to her teeth.
In addition to our patients providing us with testimonials, many others have shared their opinions and experience on independent review sites. See what people are saying about Drs. Pavinee & Alvarado .